Complete your purchase in less than a minute – 24/7
All our products are available in the webshop, and the stock quantity is updated every 15 minutes.
On My page you will find all your previous orders, open offers and track and trace on current orders. You can also add products to your favorites list so you can purchase your high-runners in a matter of seconds.
The prices are updated every day based on the market prices.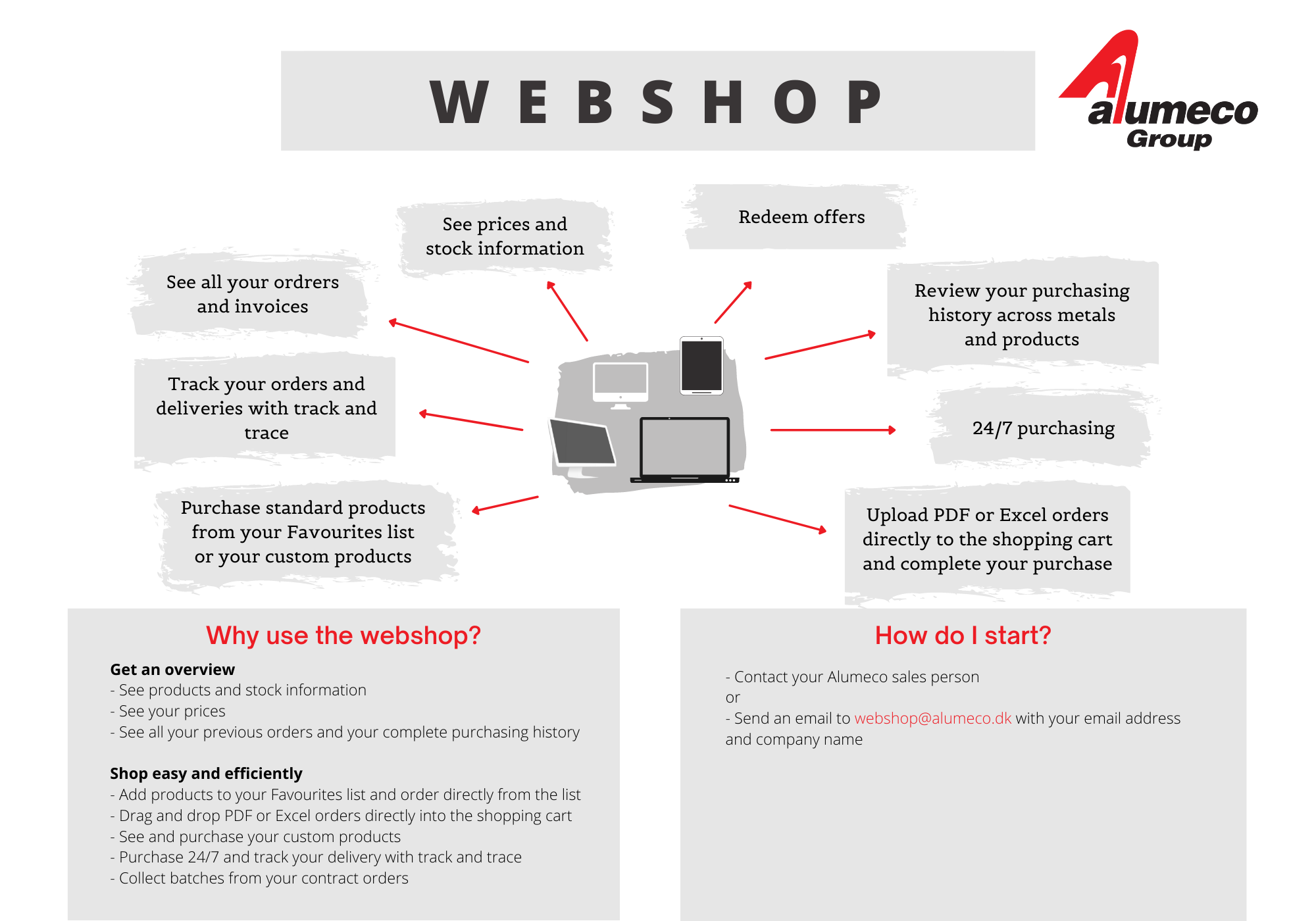 What else can you do?
Complete your purchase in less than 60 seconds
With the drag and drop feature, you can drag your PDF or Excel order directly into the basket and complete the purchase in less than a minute. To activate this feature, we will map your article numbers in the webshop and pair them with our products so the webshop can automatically read the order with your article numbers. Contact your sales person to begin the setup – we will handle the rest.
When your article numbers are paired with our products, you can also use your own article numbers to search for products in the webshop. You will also gain access to a complete list of the products you have article numbers for.
The ultimate spending overview
In My purchase data you get the complete overview of all your orders – whether they are digital or through your sales person.
You can e.g. see your purchase on every single article number in weight or price, and you can see your distribution between aluminium, copper alloys and stainless steel. All documents in one place
See all your open offers and approve or reject the offer. You can also retrieve all your old invoices and order confirmations and order certificates for your orders.
How to get started
Gain access to the webshop by sending and email to webshop@alumeco.dk or contact your sales person.